Today is the Flying get day for ViViD's 2nd Album 「THE PENDULUM」. Below is the track list for all 14 songs, with composer.
Reno is having 3 songs: 「光-HIKARI-」, The Devil Whispers and LETTER.
Ko-ki is having 4 songs: Winding Road, THEATER, RED and 33-XVI.
Other songs are composed by IV, and all the lyrics by Shin.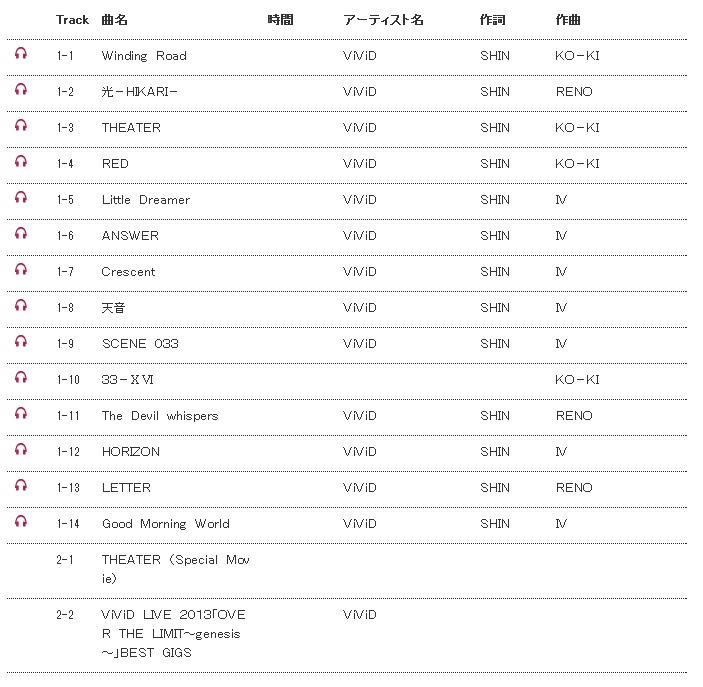 source: shinseido.co.jp