Profile:
血液型:

A型

誕生日:

6月4日

身 長:

180cm

煙 草:

セブンスター・メンソール 5mg

趣 味:

お酒、ダーツ

好きなブランド:

BUFFULO BOBS、NO ID、Obelisk、SHELLAC、SCHLUSSEL

好きな音楽:

SIAM SHADE、春畑道哉、SteveVai GaryMoore、EricClapton、DreamTheater

Message:

No guitar No life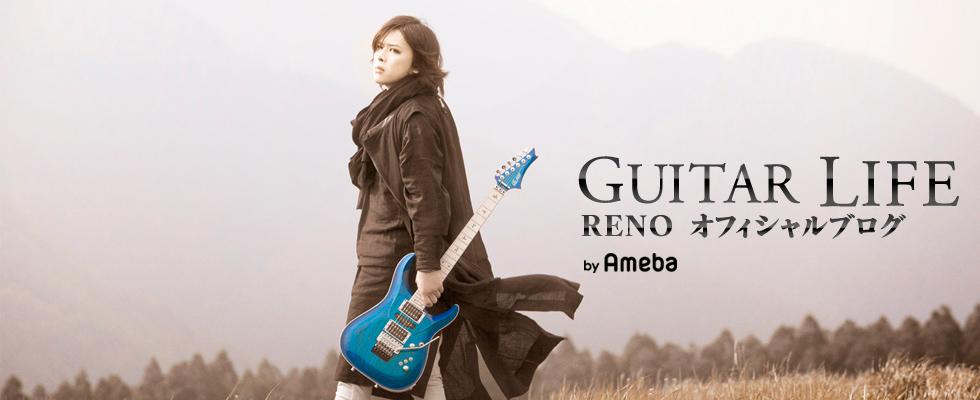 Extra Info:
Band that Reno was in before joining ViViD:
Feb 2007 - Sept 2008 : NoveLis (零乃)
2008 : 株式会社タスキンコ (佐藤)
Dec 2008 : Hi:BRiD (サポート)
2009.04.19 - 2015.04.29 : ViViD
Band history:
Reno's first known band was NoveLis, who also gained popularity quite quickly in their time. Just like so many other bands in this scene, however, NoveLis wasn't around for a very long time; they were formed in February 2007, and went on activity pause in September 2008. All the members except for the keyboard player 櫻 (Sakura) left the band, which resulted in an indefinite activity pause. Despite the short-livedness of the band, however, they released three maxi-singles, two one-song singles, and a full album.
After NoveLis, Reno was active in a session band called 株式会社タスキンコ (Kabushikigaisha Tasukinko) under the name 佐藤 (Satou), and played in some other session bands such as IV宮Ko-kiの憂鬱 (IV miya Ko-ki no Yuuutsu). For a couple months around December 2008, Reno was also the support guitarist for Hi:BRiD, a band formed by former members of GHOST. Reno left Hi:BRiD to join ViViD in March.
Songs composed by Reno:

2015.01.28 「Single」 「Thank you for all / From the beginning」


Thank you for all
Lyric: シン
Music: 零乃




2014.02.26 「Album」 「THE PENDULUM」


The Devil whispers
Lyric: シン
Music: 零乃

LETTER
Lyric: シン
Music: 零乃







2014.02.05 「Single」 「光-HIKARI-」


光-HIKARI-
Lyric: シン
Music: 零乃

OVER THE LIMIT
Lyric: シン
Music: 零乃







2012.06.27 1st ALBUM 「INFINITY」







2012.05.16 「Single」 「REAL」


envision my way
Lyric: シン
Music: 零乃







2012.01.11 「Single」 「message」


vanity
Lyric: シン
Music: 零乃







2011.07.13 「Single」「BLUE」


CRISIS
Lyric: シン
Music: 零乃


2011.01.09 「Single」「夢」~ムゲンノカナタ~


「夢」~ムゲンノカナタ~
Lyric: シン
Music: 零乃




2010.07.07 「Single」 PRECIOUS


survive
Lyric: シン
Music: 零乃




2010.02.17 「Single」 Across The Border


Across The Border
Lyric: シン
Music: 零乃




2009.10.21 「MINI ALBUM」 THE ViViD COLOR


69-II
Lyric: シン
Music: 零乃




Trail of Tears
Lyric: シン
Music: 零乃




2009.07.08 「Single」 Take-off


W.B.A
Lyric: シン
Music: 零乃